Your Best Summer Skin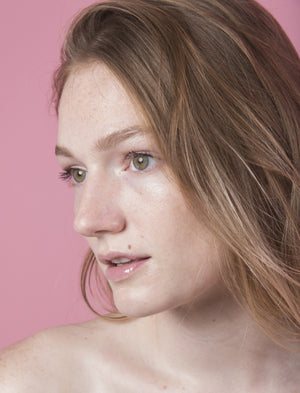 You know we're all about healthy skin here, and chances are if you're reading this, you are too. But as our favorite time of year is approaching, we can't help but admit we're looking forward to lounging on the beach and embarking on outdoor adventures. If your plans are anything like ours and you'll be spending time in the sun this summer, be sure to take the following steps to protect and nourish your skin.
EXFOLIATION: This step is great for all seasons, not just summer, but in the hotter months exfoliating will help rid the body of dead skin cells. This helps keep the skin clear and prepares it to absorb the moisture it needs after the sun's dehydrating rays. Read more about starting an exfoliating routine here or try the Elevate Body Polish made with organic coffee to wake up skin.
SPF: Once you've exfoliated and your pores are open, slather on the sun protection. Don't skip out on your face or lips and be sure to apply again after getting out of the water and throughout the day every two hours. 
SKINCARE: Some skincare products with harsh chemicals can compromise skin when exposed to too much sun. Read your labels and make sure your masks or face wash have ingredients that don't put you at risk for sensitivity to sun exposure that may lead to sunburn. Try a gentle face wash like our Clarifying Nectar or Purify Exfoliating Grains. 
WATER: We all know the benefits of drinking more water and the positive effects it has on our bodies both inside and out, but it is crucial to stay hydrated during the summer months. The body needs water to replenish what is lost from sweat, especially if you're active, and dry skin from sun exposure will thank you for the hydration boost. 
We hope you're as excited as we are for longer, warmer days ahead and keep some of these tips in mind when you're outside this summer. If the sun isn't calling your name, you can always add your own golden glow with our Glis-ZEN Shimmering Body Oil or the Enlighten Luminous Skin Balm. 
*Our products have not been tested or proven by the FDA to prevent, cure, or reverse any disease. 
Leave a comment
Comments will be approved before showing up.